Driving from SeaTac Airport to WRC: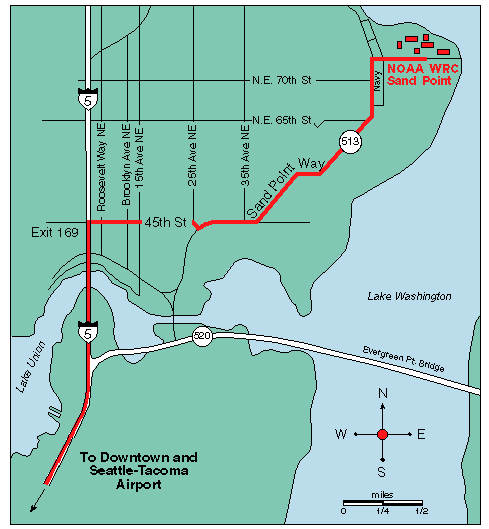 1. Follow signs to "Freeways North".
2. Take 518 to I-5 North to Seattle.
3. Exit I-5 at NE 45th Street, exit 169. Take a right onto 45th.
4. Follow 45th east through the University District and past the U-Village. The street eventually winds north and becomes Sand Point Way NE.
5. Pass Magnuson park. The entrance to the WRC is just north of the park.
6. At the "NOAA Western Regional Center" sign, turn right onto the campus.
7. Follow the signs to the guard shack. Parking is free.